One of the happiest cities in the country, Carlisle is known for its unquestionable beauty and the nearby Lake District. Sprinkled with historic landmarks, award-winning attractions and open parks, the Great Border City combines the city environment with a close community.
The capital of Cumbria and England's largest city by land area, it also boasts excellent transport links to the likes of Newcastle and Edinburgh. Eternally friendly with a unique feel-good factor, the city has a wealth of things to see and do. Here are some places you need to visit in Carlisle:
Carlisle Cathedral
The city of Carlisle is filled with stunning architecture, but the jewel in the crown has to be the cathedral. Carlisle Cathedral is almost 900 years old, and with such a long history under its belt, it has an exciting story to tell. Entry is free, meaning you can enjoy this truly magnificent building from the inside and out without spending a penny.
Carlisle Castle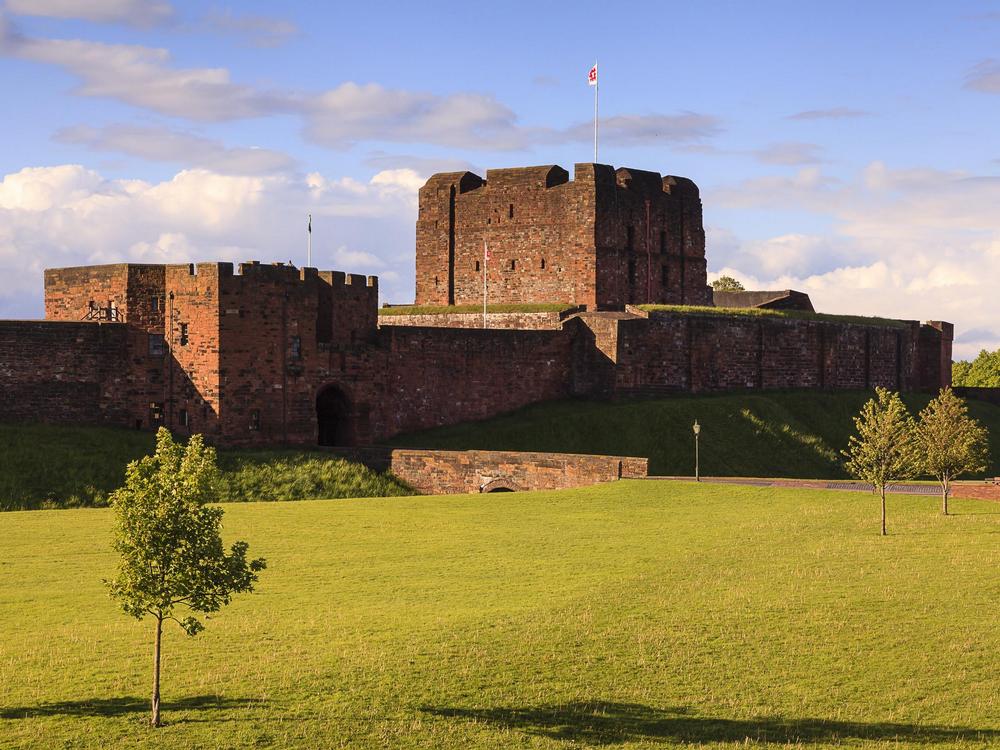 (aboutbritain.com)
We just had to start with this one! The heart of the city's history, Carlisle Castle was a barrier against the Scots under William Rufus before being properly fortified by Henry I more than 900 years ago. It was occupied by Bonnie Prince Charlie, withstood a fair share of sieges, and famously held Mary, Queen of Scots, as a prisoner. Now an English Heritage site, Carlisle Castle is home to various exhibitions while the dungeons still have original 'licking stones' –from which prisoners were forced to drink water.
Hadrian's Wall
As a designated UNESCO World Heritage site, Hadrian's Wall is certainly a sight to behold. This majestic example of workmanship dates back to 122 AD and took just six years to build thanks to the hard work of some 15,000 men. It sprawls from coast to coast, so there's plenty to explore. Milecastles, barracks, forts, bath houses, museums and galleries can be found all along its 80-mile route, as well as a diverse and truly beautiful landscape.
Eden Rock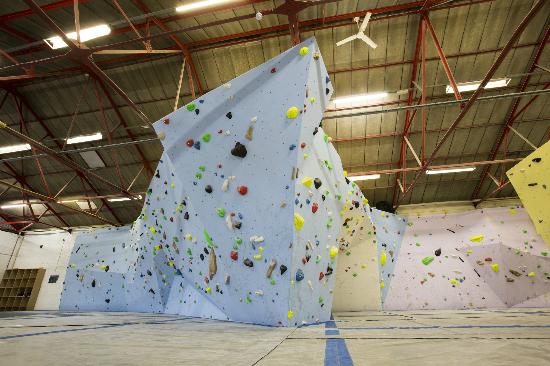 (tripadvisor.co.uk)
Eden Rock has bouldering circuits of varying difficulties which were designed by the best route-setters around. This means there's a perfect blend of tough but enjoyable circuits for everyone – whether you're climbing for the first time or the thousandth. In additions to the main room, the facility has a world-class competition wall, a circuit board, a dedicated training area and space for beginners. Eden Rock is situated south-east of the city centre.
Talkin Tarn Country Park
This beautiful 165 acre park is situated just outside Carlisle in Brampton, so it can be accessed by car or bus. It is the perfect place to come for a stroll when you need a break from work; relax here with a picnic at the weekend or try out your orienteering skills in the forest. The little lake is popular for water sports and the park also has its own rowing and sailing clubs. Entry toTalkin Tarn Park is free, but you need to pay for parking.
The Brickyard
(edgeguide.co.uk)
Carlisle's longest-running independent venue for live music, The Brickyard has brought some of the biggest alternative acts to the city. A unique century-old building on a cobbled street, it was revived in 2002 and has since hosted bands like Foals, Kasabian, Biffy Clyro, The 1975 and countless up-and-coming artists. The 320-capacity venue also offers cheap drinks and an array of club nights, such as its popular Motown and Soul event. We'll leave you with this: from the doorstep of how many more gig venues can you see a castle just across the road?
Watchtree Nature Reserve
With the weather getting warmer there's no excuse not to enjoy Carlisle's many natural wonders. Watchtree Nature Reserve offers stunning scenery from season to season, and plenty of things to do. There's miles of tracks and trails to explore, meaning you can escape the hustle and bustle of the city and relax. The stunning woodland and wide open spaces are home to an array of wildlife, with a number of mammals, amphibians, birds, insects and plants calling Watchtree their home.
Tullie House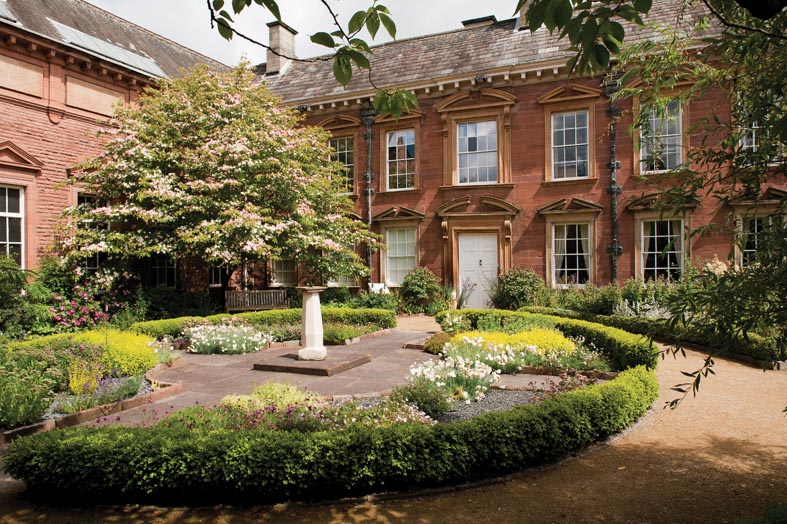 (contemporaryartsociety.org)
The Tullie House Museum and Art Gallery is a Grade I Listed building with exhibitions of local, regional and national significance. Sat in a charming garden between the castle and cathedral, it houses one of the largest purpose-built contemporary art galleries in the north of England. The Roman Frontier Gallery, a popular permanent fixture, showcases the Roman occupation of Carlisle across 400 years, while other collections date back to the 17th century. Tullie House is also a British Museum Partnership Gallery, meaning a range of objects have been loaned from the British Museum itself.
Bewcastle Cross & Museum
Discover the ancient history of Bewcastle in nearby North Cumbria. This village may be isolated but it has tons of heritage to explore. The village was a Roman out post for over 200 years. The fort and castle are remnants of this era, whilst the famous Bewcastle Cross is considered to be the finest Anglican Cross in the whole of Europe.
Bitts Park
(edgeguide.co.uk)
With beautiful open spaces just minutes from the city centre, Bitts Park encapsulates everything that makes Carlisle the special city it is. Tucked away just behind Carlisle Castle, the park is adjacent to the River Eden and offers a host of things to see and do. There are Japanese gardens, ornamental lawns and riverside walks for the relaxing days, but the crazy golf course, football pitches, bowling green and floodlit tennis courts present other possibilities. The park's newest addition is Urban Adventure, an exciting high rope activity, while the fields have also hosted the likes of Tom Jones.